Need a safe and positive place to send your kids while they do distance learning?
Then we have your solution!

Introducing SRGC's StudyFlip camp.
Healthy and positive exercise for the mind and body!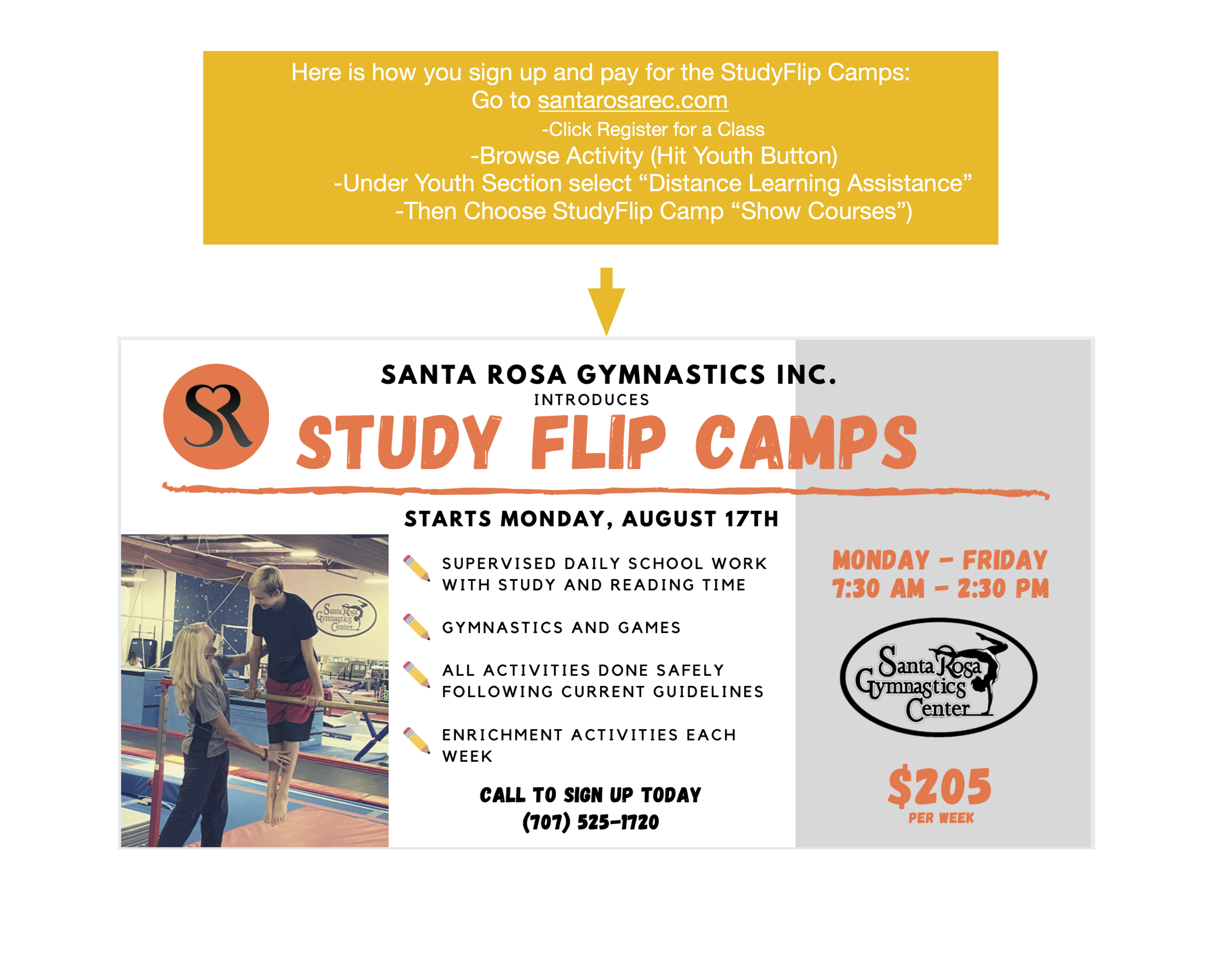 M-F 7:30-2:30 $205 for the week - Or - T/TH 7:30-2:30 $164 for two weeks
(must sign up for two weeks, to keep with consistent cohort groups)


SRGC will be following all current camp guidelines set forth by our city and county health officials. 12 kids maximum with one or two consistent teachers, keeping the same student cohorts for the entire week, or for both weeks if dong the T/Th camp.

Kids will be set up 6 feet apart on clean surfaces, (not facing one another) and our instructors will supervise and help with their online school work from starting at 8am until their school time is up.
StudyFlip Camp Dailey Schedule:


7:30-8:00am Set up for distance learning

8:00am-12:00 School or indépendant work. **
If student is done with schoolwork, he/she must sit at their table (which are 6feet apart) quietly doing any of these approved activities: reading, crafts (we can provide), writing or coloring.

12:00-12:45 Lunch
Lunch will be outside (weather/smoke permitting). After all children have finished eating, they can play outside or games inside. This allows for food to digest properly before getting on equipment.

1:00-2:30 Gymnastics & enrichment activities


**During School time (8-12) kids will get bathroom breaks whenever they need to, food breaks at their tables and two 15 minutes breaks to play and get the wiggles out (when their own personal school schedule allows).

We will provide:

The internet, power, tables and chairs. Supervised school time and instruction during gym time. Students will do fun gymnastics, outside fun and games to get the wiggles out during break times and even more fun time after school is over until pick up. We will provide enrichment activities throughout the week including yoga, meditation, crafts, exc.

Kids need to bring:

Lunch, snacks, water bottle, moveable clothing and outdoor closed toed shoes. A device to do their work on, with all the cords and cables needed, ear phones or buds to use during zoom class time, all school work supplies and a book to read.

Parents will need to fill out and sign our membership form and release form. Our staff will give parents a pick up number assigned to their student. This number must be given to or told to our staff in order for us to release the student upon pick up.


FAQ's:

How do I sign up?
Click on the link above that will take you to the SR city Parks and Rec Department, where you will register your child and pay. Release forms will need to be signed by parent or guardian upon drop off at Santa Rosa Gymnastics on the start of the week.


What if my child gets sick?

You will need to keep your child home until they are well or quarantined for the appropriate amount of time. You may inquire with the City for a refund.


What safety measures are you taking for the pandemic?

Everyone entering SRGC will have a temperature and health check daily, they will be seated 6 feet apart with their own table and chair for the week (not facing other students). Masks will be required while inside at all times. All surfaces will be wiped down through out the day. When students are outside or eating, masks do not need to be worn but social distancing will be strictly enforced, as will hand washing and hand sanitizing.

What if someone else besides the parent picks up my child?

That is fine as long as they are able to provide us with your child's individual pick up number.


Do you have certified school teachers?

No. Our instructors all have College backgrounds but will only be helping or tutoring with basic school work or help with technical troubles.
Call us to find out more information or to sign your child up now.

707.525.1720

Download and print out the packet so you will have all the information on how we are keeping everyone safe!

The COVID release form must be filled out and signed before your child can attend any camp at SRGC.
Santa Rosa Gymnastics Center & Elite Cheer Inc.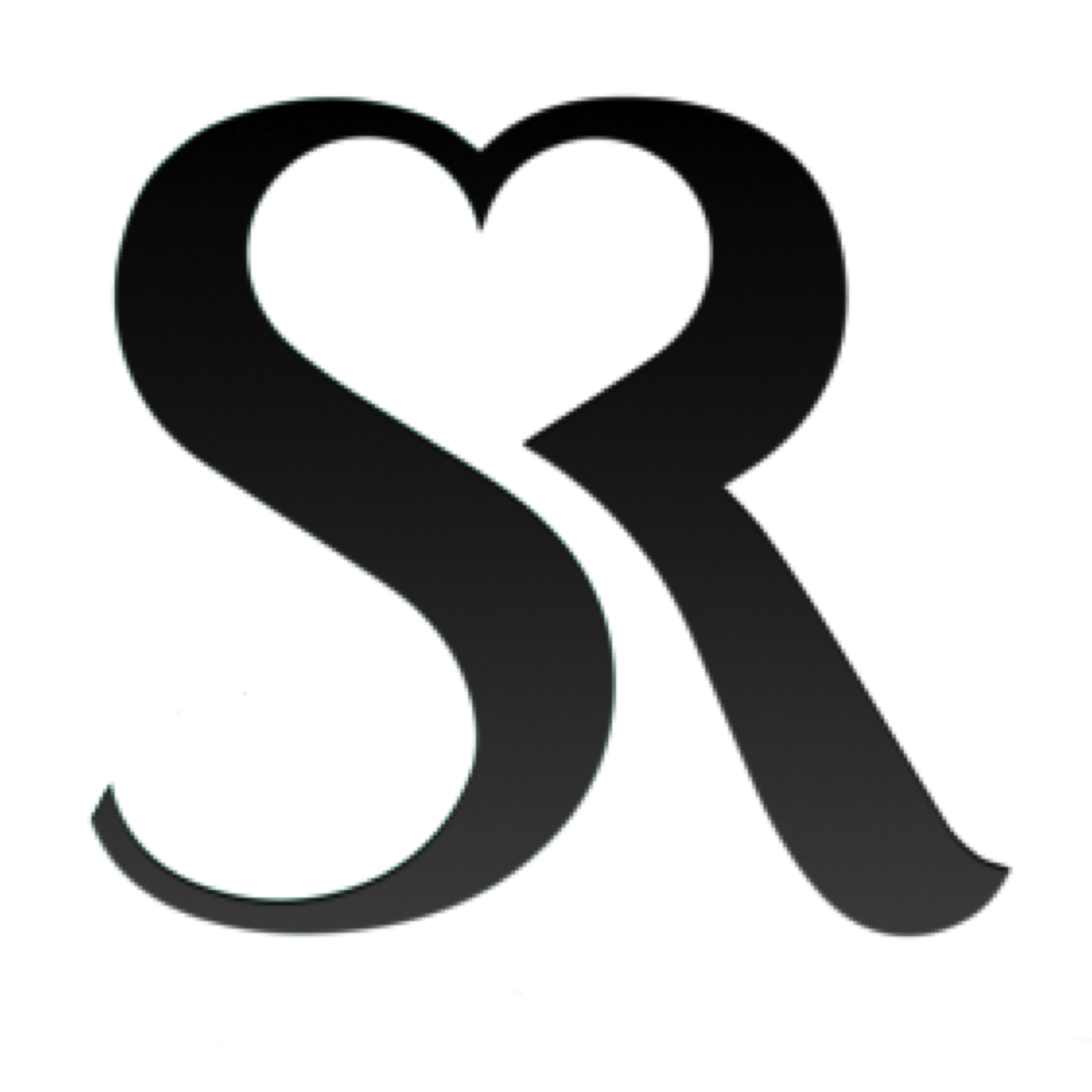 For Updates
Follow Us & Subscribe For Notifications
Contact our friendly staff
2210 Bluebell Drive
Santa Rosa CA 95403